In daily life, shopping bags are indispensable items for everyone to go out. Cotton bags, canvas bags, and non-woven bags are the three most common types. Besides, there are many other types of shopping bags. And they are slowly replacing plastic bags, but one of the biggest advantages of these bags is that they are reusable.
Laminated bags are also one of these bags. Do you know what is a laminated bag? Simply put, a laminated bag is a bag that is laminated together with different materials. These materials basically include polypropylene, room-free polypropylene, or recycled PET. Non woven laminated bag, pp woven laminated bag, rpet laminated bag, and laminated kraft paper bag are the most common types of laminated bags.
Due to the way the laminated bag is made, the laminated bag is very durable and reusable. Reusable is not limited to reuse, but also includes reuse in other places. Here are a few reused uses:
1. Donate
When we see homeless people on the street, we can give them laminated bags. We also can donate the laminated bag to a local shelter. For many people, a laminated bag like this might just be one of those handy bags in life. For them, it is something that can be used to carry them. Because the outer coating of the laminated bag can better prevent a wet and dirty environment.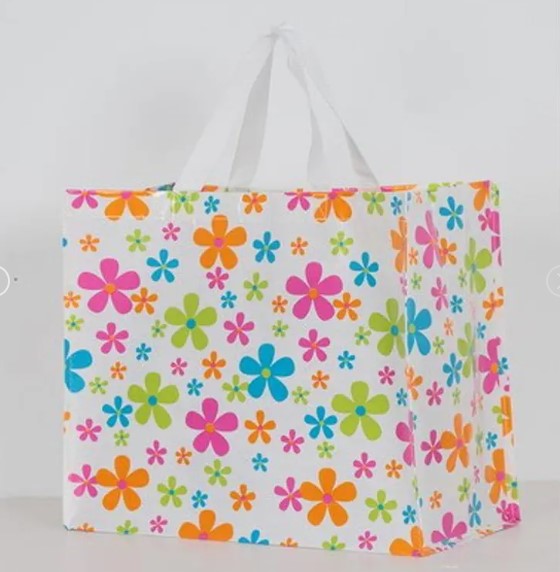 2. Used to hold books
In the face of a small number of books, you only need to use ordinary canvas bags or cotton bags. But in the face of a large number of books, laminated bags are undoubtedly your best choice. Not only can it hold a large number of books, but it is also waterproof.
3. Load wet items
We can use laminated bags to load wet items, such as rain boots for children when they go to school, swimsuits after swimming, ski equipment after going out skiing, etc. Pack these wet items into a laminated bag to avoid wetting other dry items.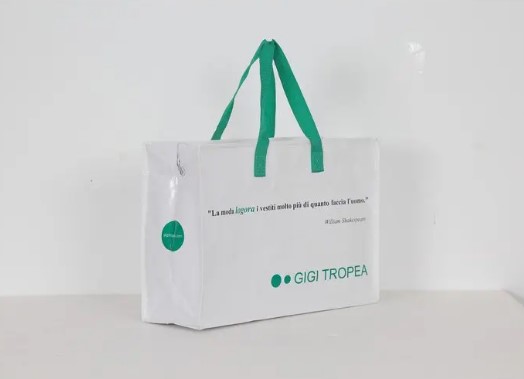 4.Farmers' Market Supplier
Laminated bags are undoubtedly the best choice for farmers' market suppliers. Because the size of the laminated bag is basically relatively large, and it can adapt to more environments. Therefore, many agricultural suppliers will choose laminated bags for loading.
5. Beach
When you go on a trip to the beach, you take a laminated bag with you for easy loading of your items. Whether you are loading a wet swimsuit or accidentally getting sand into the bag, you don't need to worry about cleaning it. You only need to add an appropriate amount of detergent and choose machine wash or hand wash, it can be cleaned. Finally, turn the laminated bag over and let it dry naturally.
Conclusion
The above are the five uses of laminated bags introduced in the article, what other uses do you know? If you are looking to buy laminated bags, Neway might be a good choice for you. Neway company is a trusted bag manufacturer, not only devoted to providing non-woven bags but also devoted to the production of laminated bags.